With a cup of tea in hand and her pinky finger alert, Morticia Addams would doubtless approve of these Gothic and Gothic Revival homesthat — like her — are romantic, but with a spooky edge.
Charleston, SC
For Sale: $5.9 million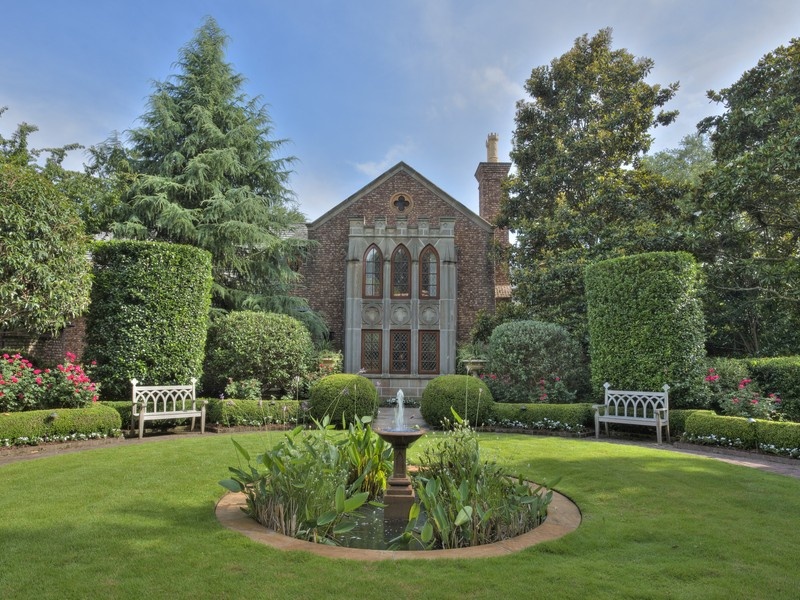 It's easy to picture Tish snipping roses on the grounds of this lakefront estate. Built in 2007, its Gothic features meld with modern luxuries such as an outdoor kitchen by the pool, an airy home gym and a spa-like master bath with heated floors and towel-warming drawers.
Check out more listings in Charleston.
Great Neck, NY
For Sale: $100 million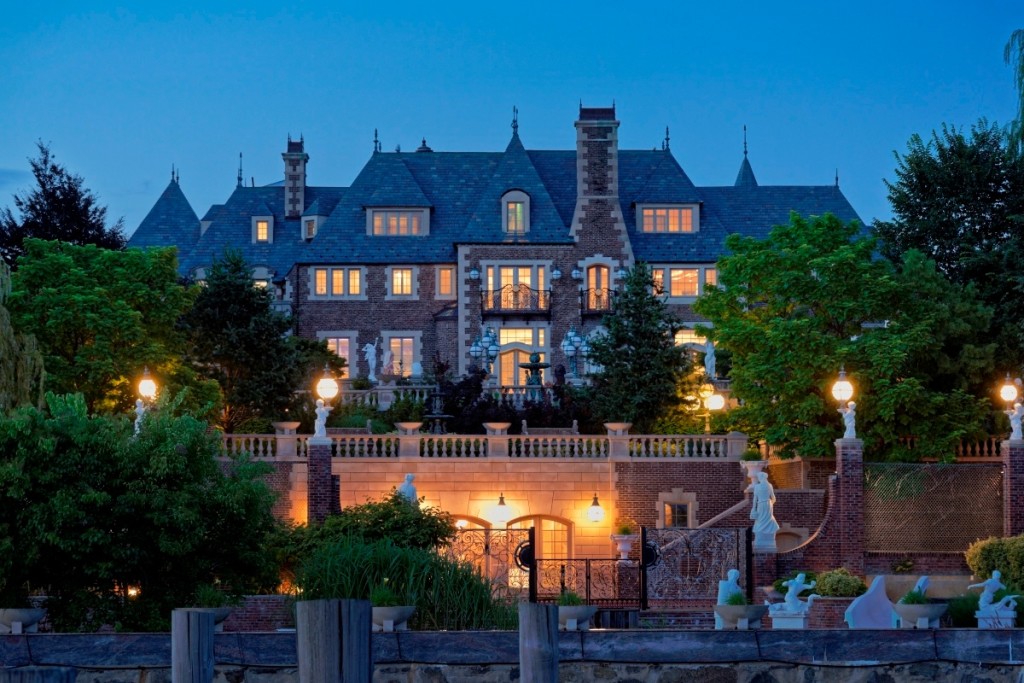 What better place to knit like an Addams while contemplating all things creepy and crawly than a gated, eight-acre estate with views of Manhattan? The compound includes 60,000 square feet of Gothic Revival living space, including 35 bathrooms.
See more homes for sale in Great Neck.
New York, NY
45 Tudor City Pl APT 1818, New York, NY
For Sale: $610,000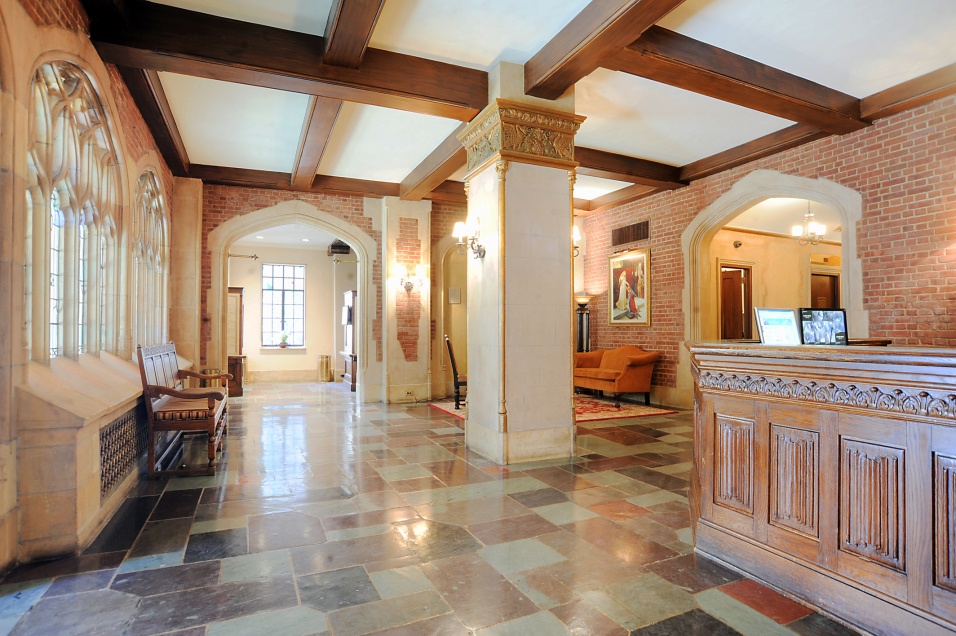 Built in 1927, this New York City co-op is an example of urban Gothic Revival style, right down to the arched windows and doorways in its lobby.
View more homes on the market in Manhattan.
Oak Grove, VA
6073 Leedstown Rd, Route 638, Oak Grove, VA
For Sale: $1.595 million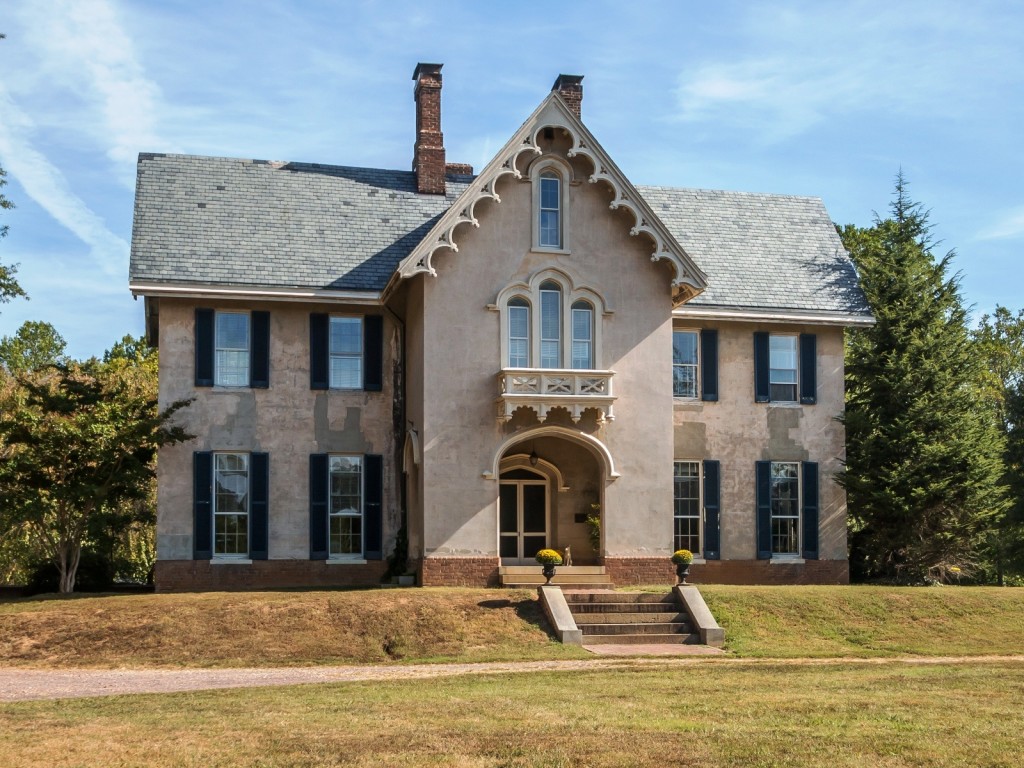 Billed in the listing as "the finest example of Gothic Revival Architecture in all of Virginia," this 1840 home boasts marble and heart pine floors, 13-foot ceilings and an expanse of 112 acres.
Check out more listings in the Oak Grove area.
Hot Springs, AR
868 Quapaw Ave, Hot Springs, AR
For Sale: $379,900

Nothing says Gothic Revival like a parlor with high ceilings, ornate trim and a wide, arched doorway. This 1889 home from the height of the Victorian era is listed on the National Historic Register.
See what else is on the market in Hot Springs.
Newburgh, IN
619 E Jennings St, Newburgh, IN
For Sale: $1,399,900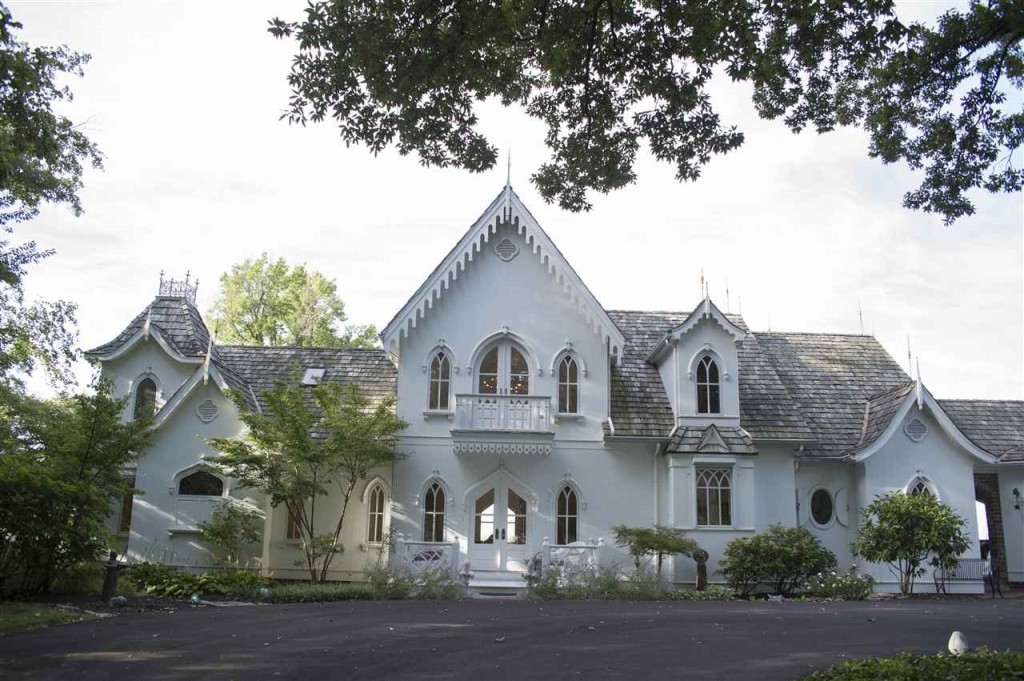 Uncle Fester and Lurch could knock around in this 6,312-square-foot Gothic Revival home without bothering a soul. Overlooking the Ohio River, it's a vision in white, inside and out.
Check out more listings in Newburgh.
Mount Pleasant, SC
196 Hibben St, Mt Pleasant, SC
For Sale: $2.4 million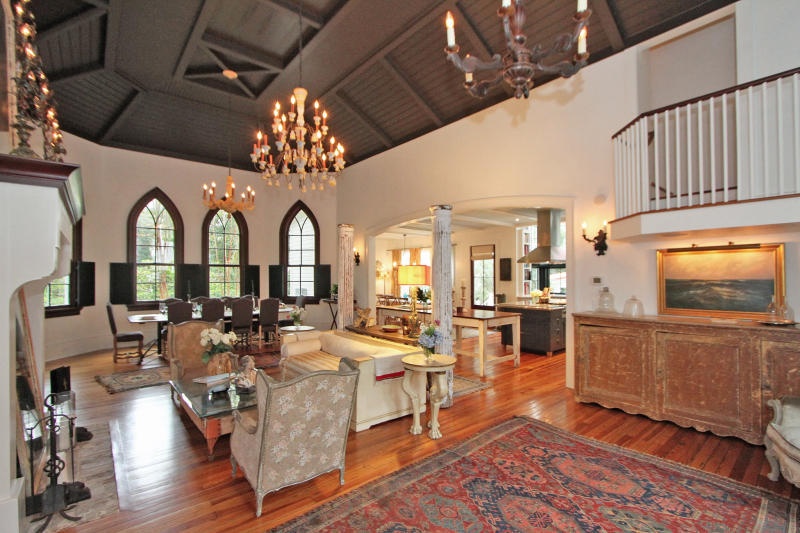 Converted from a church to a home in 2005, this property still has a bell hanging above a vestibule. Its soaring ceilings and exposed trusses bring a light, airy touch to its "gleaming antique heart."
View more properties for sale in Mount Pleasant.
Copemish, MI
18361 Viaduct Rd, Copemish, MI
For Sale: $350,000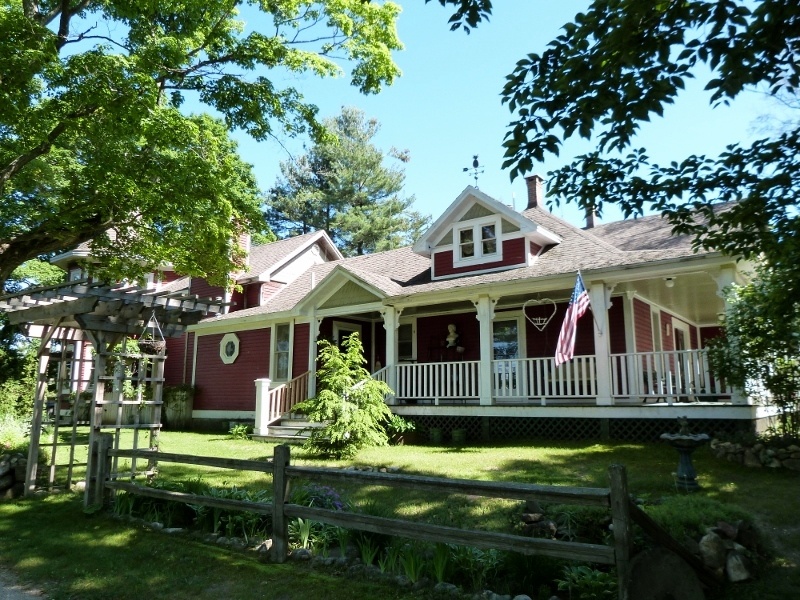 Less imposing than some Gothic Revival properties, this home has a gingerbread look with all sorts of nooks and crannies inside. It dates to 1872, with additions built in 1911, 1942, 1997 and 2001.
See other listings in Copemish.
Elm Grove, WI
14115 Juneau Blvd, Elm Grove, WI
For Sale: $2.99 million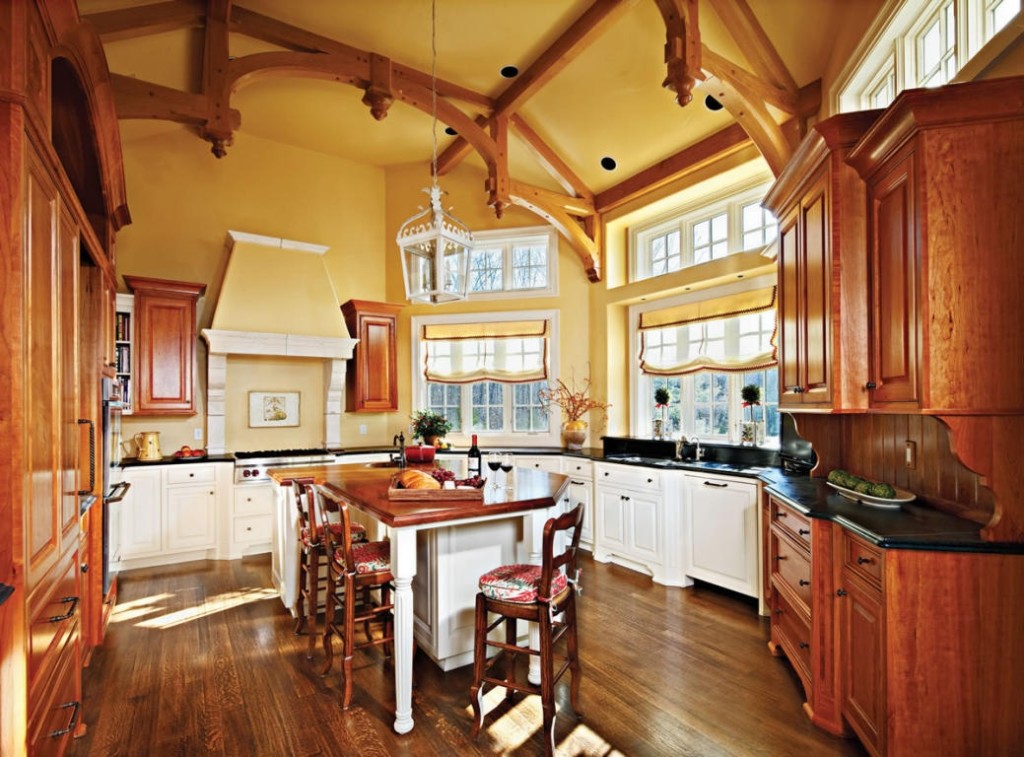 Bubble, bubble: Here's the arched kitchen of a grand Gothic Revival mansion spanning more than 10,000 square feet with hand-carved limestone, wrought iron and other features suited to a 13th-century French Gothic manor.
Check out more homes for sale in Elm Grove.
Idaho Falls, ID
13576 N 105 E, Idaho Falls, ID
For Sale: $575,000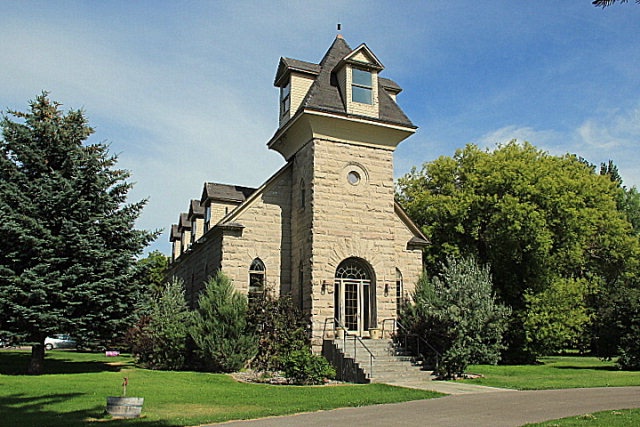 With a tower to rival the "real" Addams Family home, this property was a church built in 1909 from stone slabs from a local creek. It has tall, arched windows, cathedral ceilings and gorgeous views from the belfry.
View more homes for sale in Idaho Falls.
Related: