Cooking with cream
This traditional cream kitchen, designed by Custom Kitchens by Martin, features a stand-out Carrara marble backsplash.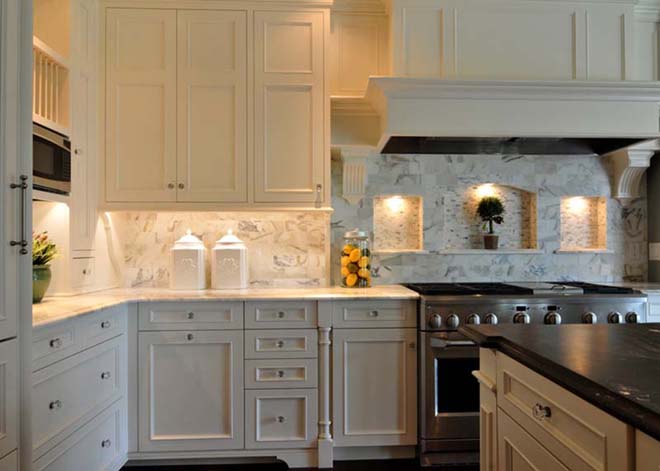 Courtesy of Custom Kitchens by Martin.
Beautiful contrast
It's industrial-modern to the max in this sleek living room. Industrial elements such as exposed brick and original floors are offset with modern furniture and a unique slate-tile wall.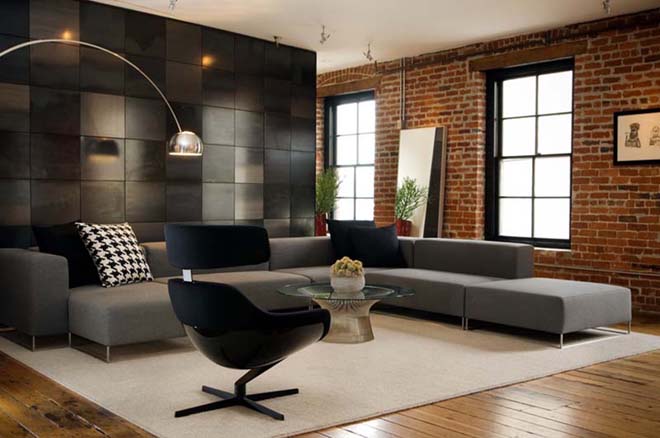 Courtesy of Todd Davis Architecture.
Cheery and refined
"I love the brightness of it!" It seems everyone loves marble mixed with black accents and top-of-the-line stainless steel appliances in this white and light traditional kitchen.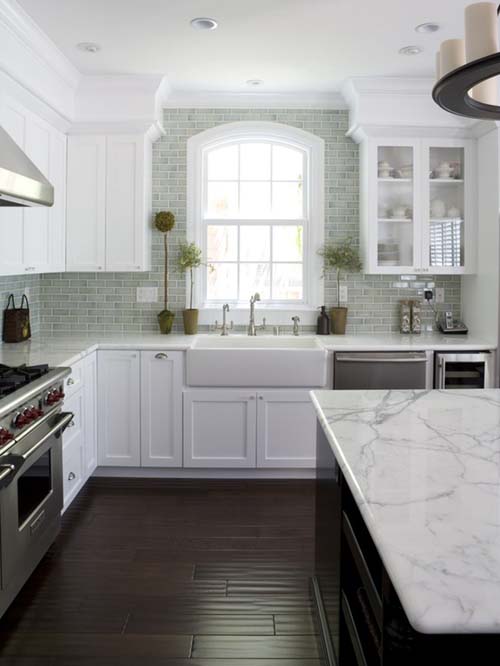 Courtesy of Zillow Digs.
Dramatic dining
"Rustic meets modern!" The unusual combination in this contemporary dining room appeals to the Zillow Digs audience, and there is nothing usual about the square wood table with upholstered banquet benches.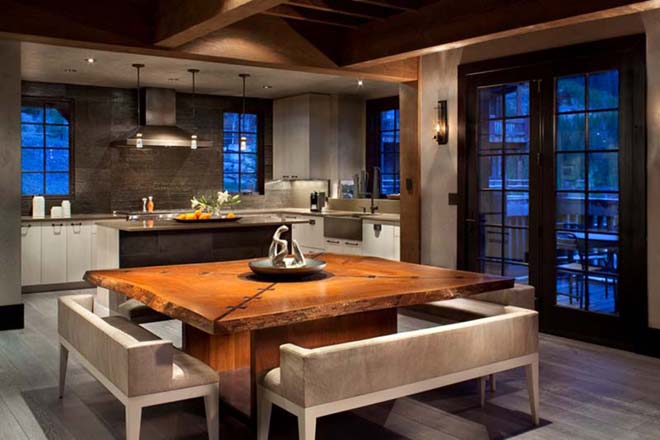 Courtesy of Locati Architecture.
Custom flourishes
Designed by Ryan McKinney, this kitchen with marble countertops and exposed beams gets praise for being "clean, classy and spacious."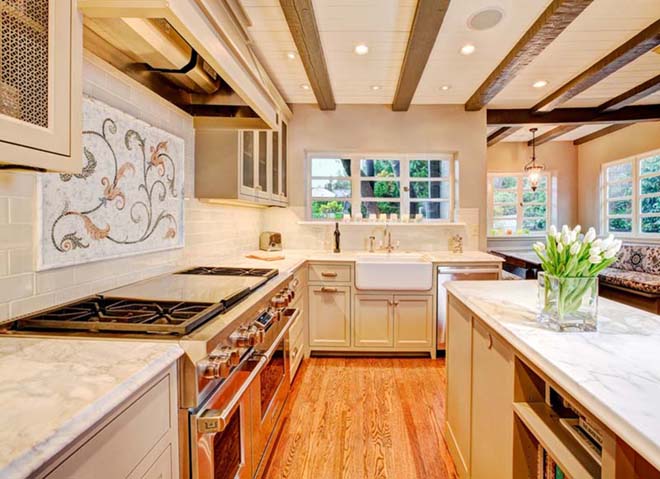 Courtesy of Ryan McKinney.
Great heights
This Mediterranean-inspired lodge kitchen features soaring wood-beamed ceilings and the best in modern appliances. But it wouldn't be complete without comfy upholstered stools at the large kitchen island.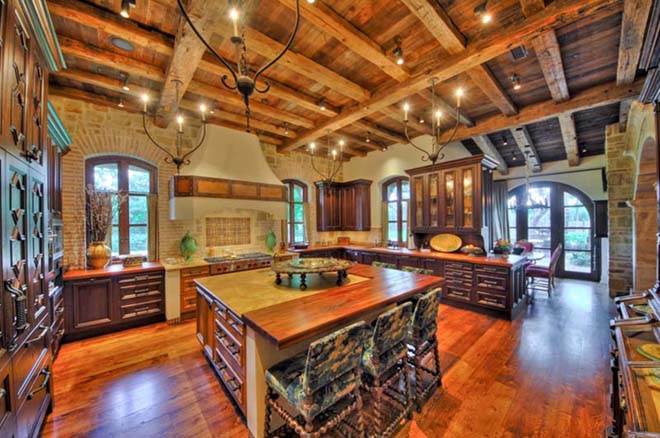 Courtesy of Braswell Architecture.
Perfect serenity
Ocean views are front and center in this "refreshing" cottage resort-themed guest bedroom. The calm colors and big views are sure to mean sweet sleeps.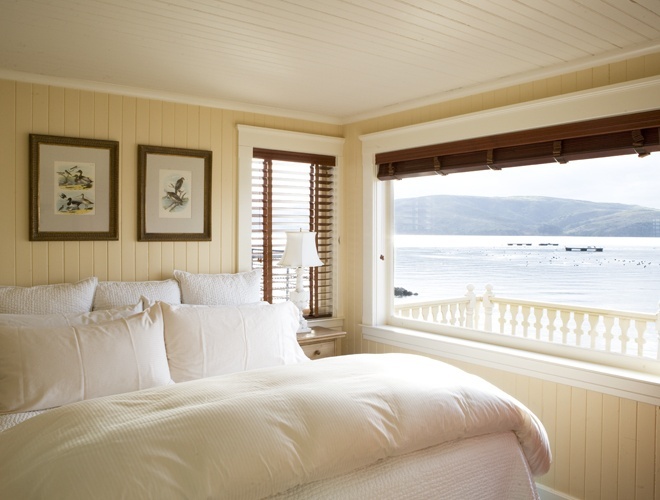 Courtesy of ADR Architects.
On-trend, yet classic
Designer Mario Selar created this funky yet traditional — and certainly contemporary — transitional-style kitchen. Black and white come to life with textures and patterns in the "elegant" space.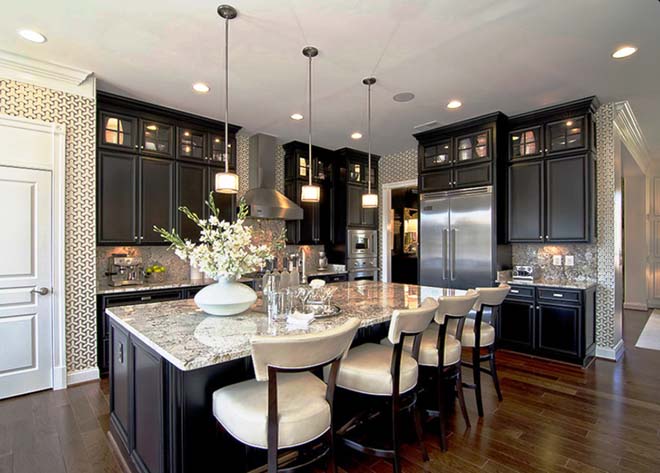 Courtesy of Mario Selar.
Ideal for lounging
This home theater is located in St. Thomas, Virgin Islands, where days spent inside are likely few and far between. But when they are, all of the amenities of home and movie theater combine in this comfortable entertainment room.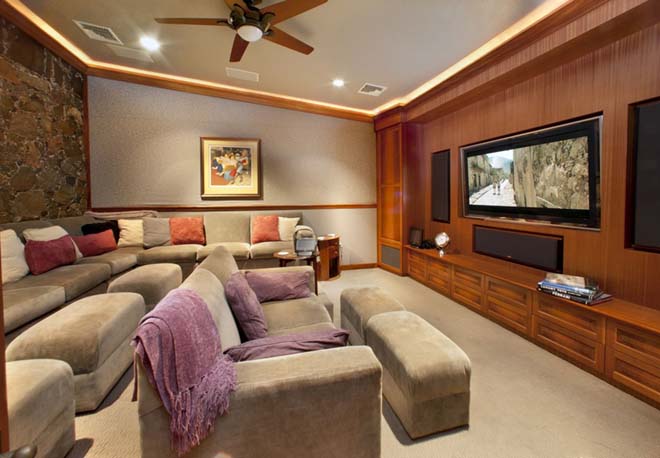 Courtesy of Zillow Digs.
At-home spa experience
It's no wonder you dig this contemporary bathroom — it's like showering in a jungle spa. Unique rock-like features and tiles accentuate the frameless shower.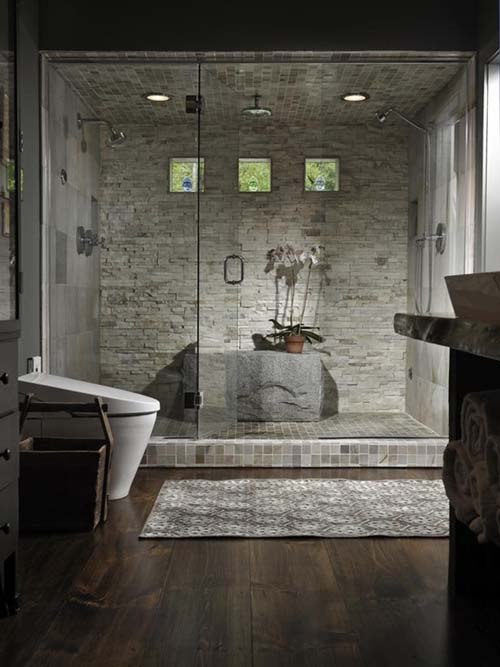 Courtesy of Kimberly Vaughn.
Check out more home design inspiration and get advice on Zillow Digs.
Related: