You don't have to live in a renovated loft to get this ultra-hip look.
Modern, raw, and super stylish, the industrial look is totally in.
Whether your home is traditional and tailored or sleek and minimalist, you can integrate elements of industrial style into any design to create a look that is all you. Here are some of the ways you can work this stripped-down style into your space.
Functional furnishings
Industrial style is hardworking and durable, making it ideal for furnishings that are in high-traffic areas like the kitchen and living room. Minimalist bar stools and no-nonsense storage cubbies can easily tuck into a home that is on the transitional side, offering a touch of masculinity.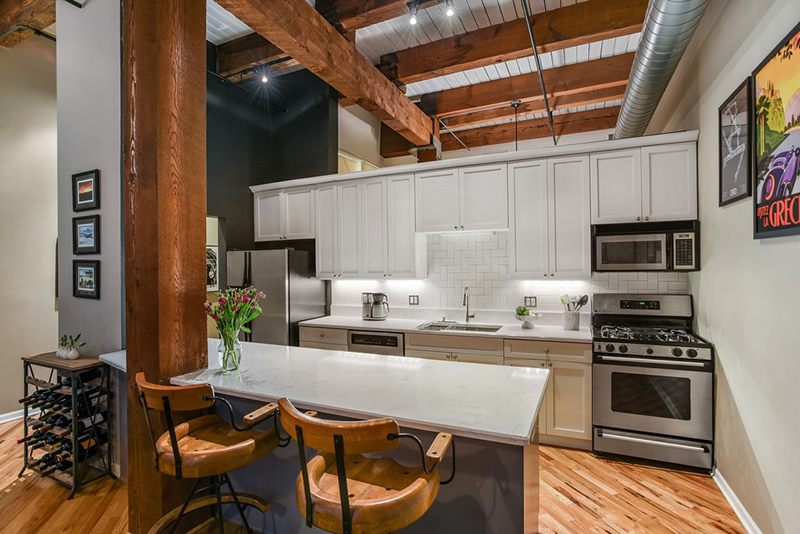 Do you like your space more buttoned-up? Opt for cushions on your furnishings, but make sure they aren't fussy. Industrial style is all about strong, clean lines and to-the-point design.
Curated accents
This look is really all about finding the beauty in everyday things, from salvaged signage to wooden crates, and turning them on their head to create an eclectic but simple staple piece.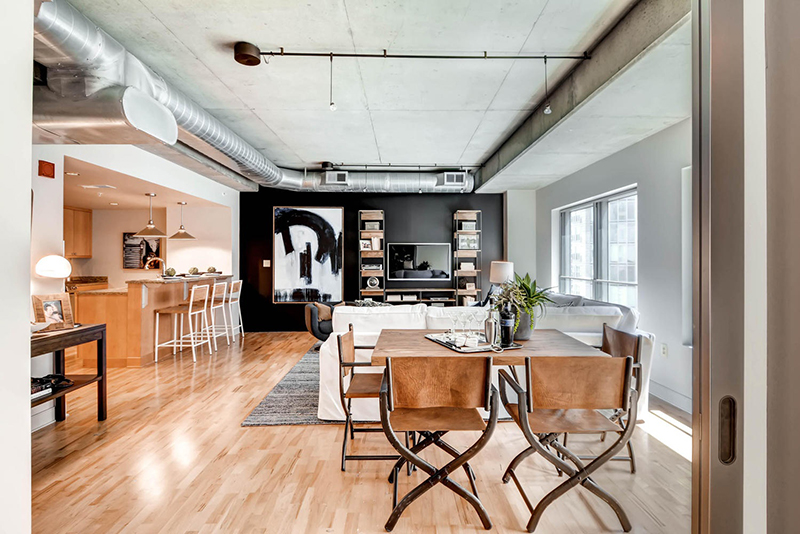 If you find one large piece, like an overstuffed wing chair or tufted ottoman, display it with pride. Did you fall in love with a set of typewriter-inspired trinkets or a series of old-fashioned milk bottles? Scoop 'em up and dot them on a shelf or on top of a tray.
It's hard to go wrong with industrial accessories, as they are meant to look broken-in and totally antique.
No-frills flooring
A hallmark of industrial style is its under-the-radar aesthetic, and surfaces can really accentuate this look. If you're looking for flooring that will take your space from boring to beautiful, consider going with concrete.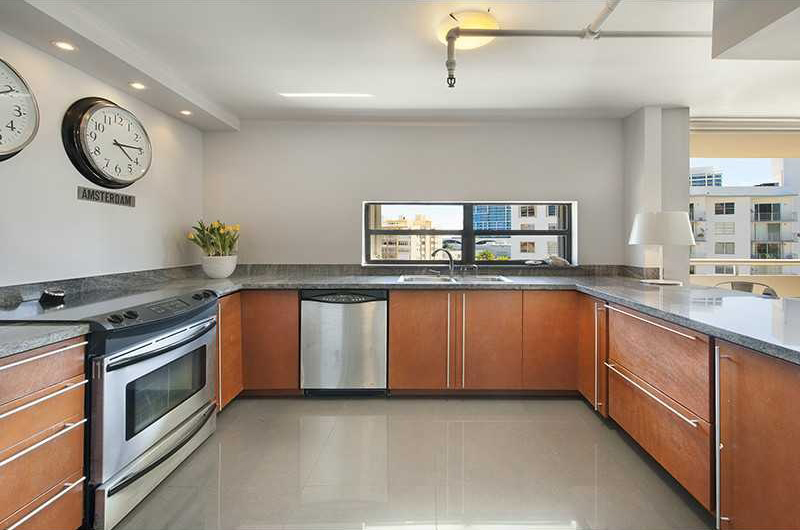 Whether honed or polished, concrete flooring offers low-maintenance durability and a chic look. To warm it up, add an area rug or two in a natural fiber or neutral tone.
Be open
It doesn't matter if your home has a craftsman exterior or if its bones are moreSpanish colonial than renovated loft space, an open floor plan translates any home into an industrial haven.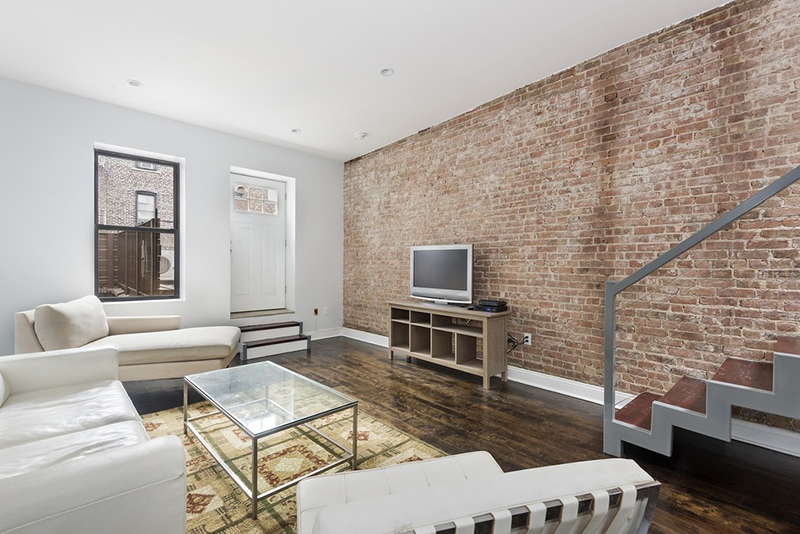 Open space with elements like high ceilings and wide hallways are the hallmark of the industrial look. These features create a blank canvas in which you can add and subtract furnishings of different sizes and scales to create a unique look that is all your own.
Break up a too-big space with thoughtfully placed furniture and area rugs, like an extra-large island in the kitchen or dramatic lighting in the living room.
Get more design inspiration on Zillow Digs.
Related: